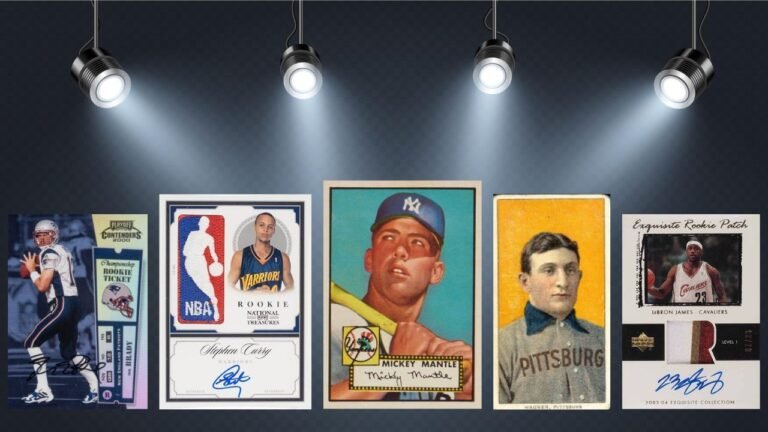 Sports memorabilia and trading cards might once have been just a fun hobby of collecting pieces from your favorite teams and players, but these days it's become a mainstream industry that sees huge sums of money thrown around for the most sought-after cards.
Sports card collecting is a place where history and passion converge, but they've also become a type of alternative investment, seen by many as coveted pieces of art.
Specialized sports collectible auction houses, like Heritage Auctions and Goldin Auctions, help facilitate the mammoth sports card market of today – Card grading services, like PSA, SGC and BGS, have also helped, with their condition evaluation and card authentication services.
The post below details the top valued trading cards from the most collected sports, plus a list of the most valuable sports cards of all time.
The Most Expensive Cards For Top Sports
Most Valuable Baseball Card:
1952 Topps Mickey Mantle #311
Most Valuable Football Card:
2017 Panini National Treasures RPA (Shield) Patrick Mahomes II #161
Most Valuable Basketball Card:
2009-10 Playoff National Treasures RPA (Logoman) Stephen Curry #206
Most Valuable Hockey Card:
1979 O-Pee-Chee Wayne Gretzky #18
Most Valuable Soccer Card:
1958 Alifabolaget Pelé #635